Remember when you were young returning to school after summer break, and the teacher would have you write an essay on what you did during the summer? Well, this is my essay for you on my summer and my summer vacation.
Every summer, Angela and I like to get our family together for a week at the beach. As in the past, we all gathered at St. Simons Island, Ga. However, this summer we were missing son Andy his wife, Jenny, and their children, Charlie and our newest granddaughter, Nellie Mae Chapman … too young to travel for this vacation.
For Angela and me the week began with a trip to the Old School Diner, a hidden gem along the Georgia Coast. We were invited by Dr. Nancy Lanier, a member of my son's church at St. Simons.  Dr. Lanier is quite the storyteller and had been good friends with Emma Kelly, a piano player with clubs around Savannah years ago. Emma's character was featured in the movie "Midnight in the Garden of Good and Evil".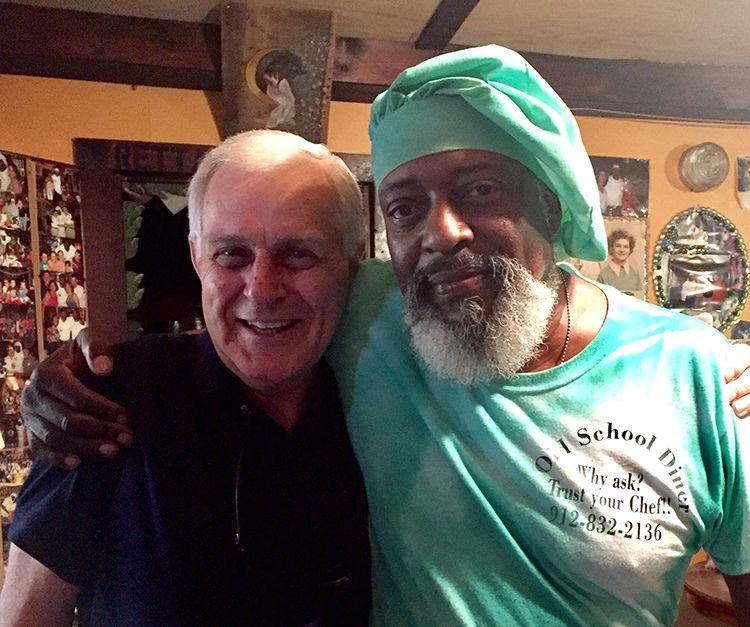 For some time, Dr. Lanier had wanted to take us to the diner and meet Chef Jerome. Jerome had been a chef at an exclusive private club in Savannah before opening his Old School Diner. Finding the diner is not easy unless you've been there before, and once you see it, you can't believe you went out of your way to find it. Ironically, the diner happens to be a favorite spot for actor Ben Affleck who has a place nearby. Affleck even has his own special table!
Another note, the parking lot of the diner is covered with old carpet remnants. Chef Jerome's motto is, "Once I get you on my carpet, you're mine!"
Well, the experience was awesome, and the food equally as good. We had such fun with Dr. Nancy stories, Chef Jerome's hospitality and dining on what Jerome calls "The Wheel Chair Platter". This entrée featured everything from ribs to fried fish, shrimp, potato salad and the best hushpuppies I think I've ever eaten. Once you have finished, you really need to be "rolled out". This was just a special way to begin a vacation.
The next day, the rest of the family arrived at the beach house for what would turn out to be a great summer vacation. Walks on the beach, breakfast in the village, and the playing and laughter of children. The place was alive with summer fun. 
The grandchildren loved racing back and forth from the beach to the pool. I think the pool was more fun for them than the beach. My favorite spot was a place on the beach sitting under an umbrella and people watching. For me, there is nothing like a good breeze and the sound of the ocean to clear the mind and relax. 
One evening as I was sitting down for dinner, one of my young granddaughters came over to me and said, "Papoo, look at my sunburn". She then proceeded to drop her drawers much like the old Coppertone ads from the past. I had to laugh and told her I hoped it didn't hurt too much.  Of course, I had suffered from too much sun myself, but kept my results private.
One of the great vacation challenges is getting everyone moving in one direction to achieve a destination. It made me wonder how in the world a General like George Patton could move an army across Europe as fast as he did when I could not get people to a restaurant in a timely fashion. 
But, I must confess I suffer from anxiety about time. This anxiety goes back to my growing up days when my dad would tell me, "if you cannot be on time, then you cannot go!" Plus, years of being on a broadcast clock just reinforced dad's charge.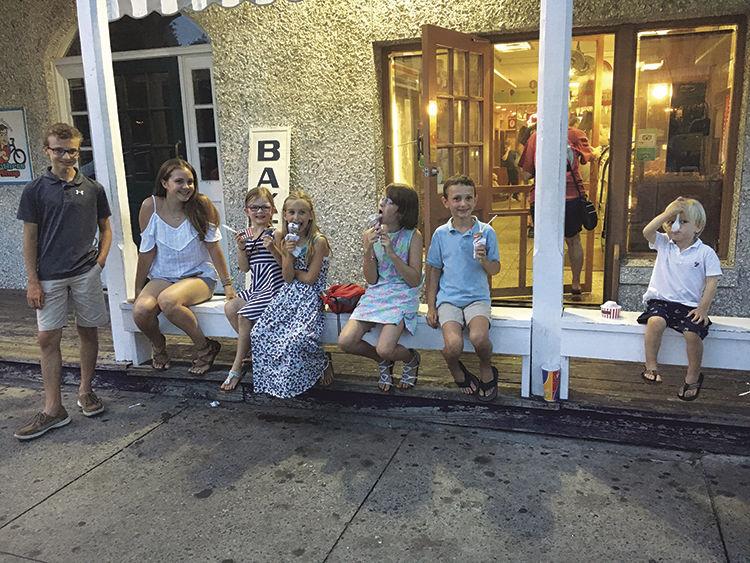 However, all that anxiety melted away with a stop at the ice cream shop after supper. There is nothing more special than seeing the joy on a grandchild's ice cream mustached face enjoying a favorite flavor. That's a scene that makes a vacation special.
Soon the summer will be over and kids will be back in school, but the memories of summer vacation will linger forever in my mind. Time now to start planning for next summer.