Williamson County Schools' Athletic Director Jeremy Qualls is determined to up the county's game in athletics.  And when the alarm sounds just before 6 a.m. at the Qualls household, just like in thousands of homes around here, it is "game on" for the day.
"I've got three great kids and a beautiful wife, and we have to get the two-year-old, five-year-old and eight-year-old ready to go.  It's a dead race from the time my feet hit the floor until we go to bed.  And that's just the kids," he says with a smile.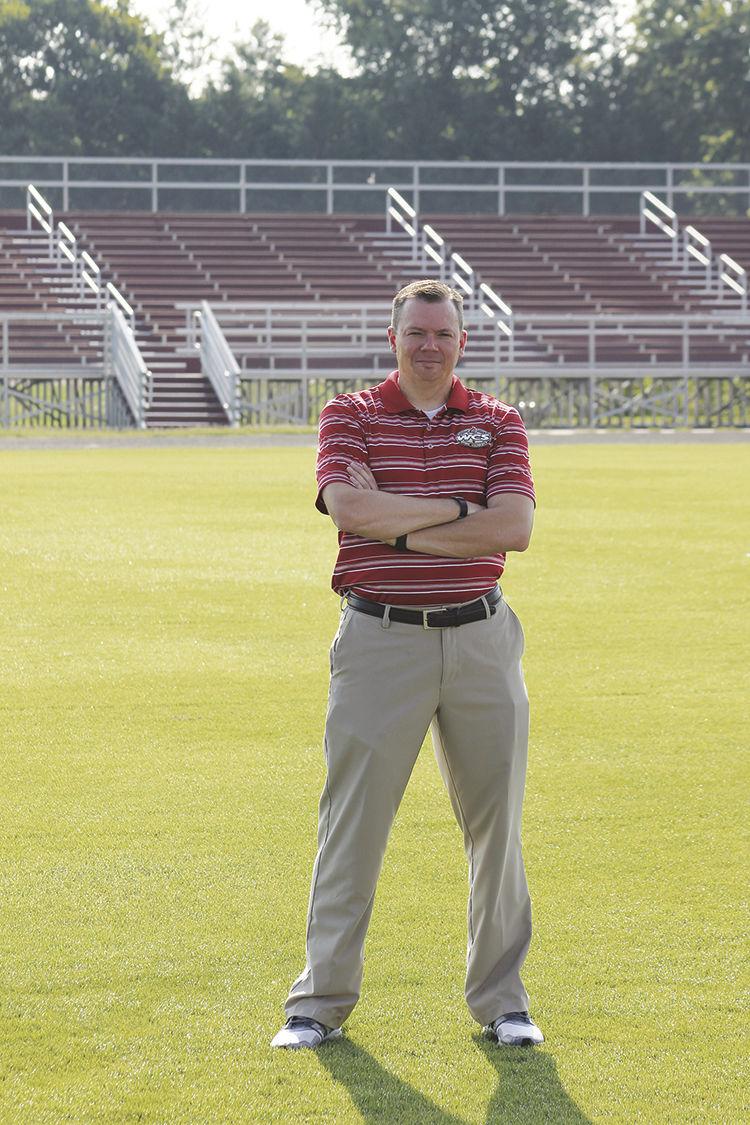 Qualls, a former teacher, coach and principal, is used to the early starts.  The father of three comes from a family of educators, a theme that continues in this generation.  He even married a teacher. 
Out of the door by 6:45 a.m., Qualls' mobile office is open for business before some folks have started their second cup of coffee.
It is that boundless energy that has made Qualls successful as a one-man-band dedicated to achieving success in one leg of Superintendent Mike Looney's plan of making WCS "world class" in the Three A's:  academics, the arts and athletics.
Entering his third year on the job, Qualls came in to the position on a flat run.  In his first encounter with one local reporter who complained he couldn't catch up with the administrator, Qualls told the scribe to put on running shoes.  When the writer retorted that he didn't run, Qualls lifted his suit pants to reveal a pair of running shoes.  
That laser focus on getting things done has resulted in football's "WCS Gameday", the Wilco's and a smartphone app, covering all county schools.  This year he's added the ability for fans to purchase tickets to events on-line and the very first WCS Sports Conference Media Day.
It's also a driver in his daily activities.
"The phone starts ringing at 7 a.m.," he says with a chuckle, "if not earlier."
That statement was true on a Monday, when the first call came buzzing in just north of the Spring Hill city limits.  A quick mental note and it's on to his West Main Street office in Franklin.
By 7:15 a.m. Qualls has triaged the page and a-half of emails awaiting him on his screen, as well as the phone messages on his office line.  He prioritizes quickly as he begins to fill in the framework of his schedule for the week that includes, hopefully, a stop at every high school and, if possible, middle school in the county.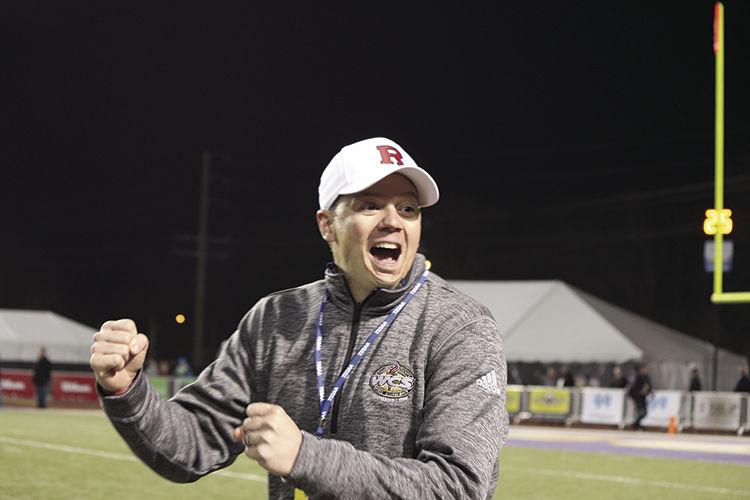 By 7:30 a.m., Qualls is prepping for one of his sometimes three TV shows a week, this one the Sports Connection Show on WC-TV.  He and co-host Tate Matthews start taping at the WC-TV facilities at the County Complex on West Main at 9 a.m.  With a little luck, that's a wrap by 9:40.
"That's something that's going to happen every Monday," said Qualls.  "It's such a great deal that WC-TV asked us to be involved.  It helps get the information out there and they are great to work with."
Within 10 minutes, Qualls has shifted gears to playing traffic cop to emails, phone calls and text messages.  A middle school parent calls with an eligibility question; there's a media request for a visual graphic and information;  and a coach's text about equipment. 
Then he can assess the 23 emails that arrived while he was taping. By the time he can track down the answers and respond to some of those, a dozen more communications have arrived and he's scrambling to make a lunch appointment and dealing with a fundraising question on the way.
"Mornings are always set aside for the procedural issues," he says.  "Email, calls, texts, answering booster clubs, coaches, principals."
Lunch is another "relationship building session" as Qualls works to work out his next project or, "…hare brained idea," as he calls them. 
The afternoon is dedicated to traveling the county to make a personal appearance at the far-flung and numerous sites he has to ride herd over in his capacity.
"I try to group the schools together by territory, but sometimes it requires backtracking," he said.  "But I try to put my feet in every building every week.  I want to make sure I go by and see the athletic directors and the coaches, even if it is just to let them vent or share an idea."
"My dad taught me it's all about relationships," he said.  "With coaches, administrators and the kids.  I want our kids to know we're here, that we're pulling for them. It's all about the kids."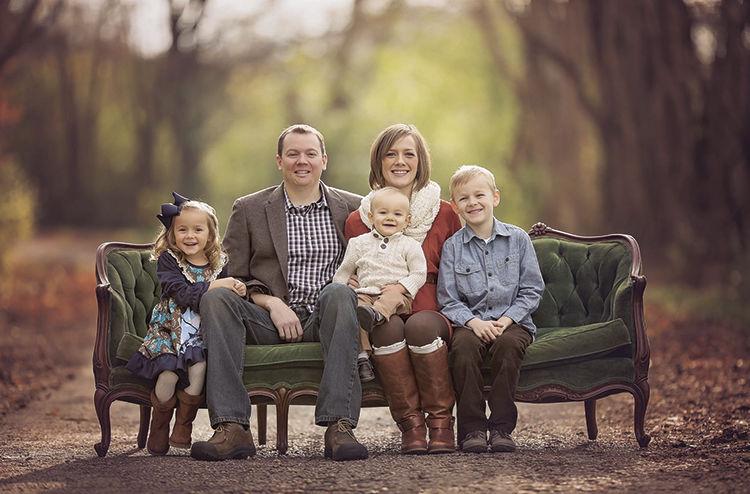 As the afternoon winds down, Qualls begins planning for his evening visits. In football season it's middle school, freshman, junior varsity during the week and multiple varsity games on Friday, following the production of "Gameday".  He's been known to visit four or more basketball venues in a day, and it's not uncommon to see him at baseball, softball and track events, all on the same day in the spring.
At the end of the day, Qualls finally finds time to decompress on the way home, shifting into parent mode by rolling down the road into the sunset with the windows down and the radio up.