Mee McCormick - What's Cookin' at Pinewood Kitchen and Mercantile
Sometimes God knows where you must be planted to grow. And grow is exactly what happened when Mee McCormick married Lee McCormick and came to Pinewood Farms. The farm has been in the McCormick family for over 40 years. Its history is rich, including a general store established in the 1920's.
She had no idea moving to the tiniest place she had ever lived would lead her to serve others as a wife, mother and restaurateur, the latter with the opening of Pinewood Kitchen and Mercantile.
For over 20 years McCormick suffered from a debilitating autoimmune disease. Ten years ago, she was dying a slow death, lived in excruciating pain and she weighed only 89 pounds.
Fast forward to today, McCormick is recognized as a "real food" wellness chef and is often a contributor on "Today In Nashville" and "Talk of the Town", inspiring others to participate in their own wellness, physically, emotionally and spiritually.
Along with investors from her neighbors and friends in the Pinewood community, a new company was recently formed, Pinewood Eats, LLC. McCormick believes Pinewood will become a destination.
"We all understand the value of Pinewood Farms and Pinewood Kitchen: real food from a real farm for real folks is one of the most valuable contributions we can make," she explains. The new team includes a group of investors: Jamie Cheek, Ryan Chapman, Adam Dretler and Dierks Bentley, all of whom are equal partners.
Not just any food, McCormick is serving up classic Southern fare with a twist; it's healthy and good for our bodies.
"I want to create an inclusive table – one where everyone can eat, including those with food allergies. Everyone can enjoy the weekly specials and aren't limited in their menu choices," McCormick says.
McCormick is changing the way people are eating, focusing on gut health, diving into understanding the microbiome. In her new book, coming out in April of 2020, "My Pinewood Kitchen: A Southern Culinary Cure," she creates microbiome friendly soups and meals.
The book is divided into three parts: my story; The science behind why we need to eat to support our microbiome; and over 130 southern recipes that support wellness.
"The microbiome is the basis of our wellness – it's the balance of supportive bacteria located in our intestines," she explains.
One way to balance the bacteria is feeding it plant-based foods and fermented foods. Pinewood Kitchen features a preservation station where everything not used is pickled.
"This was key to healing my ulcerations – I did not take probiotics, rather I ate them – soy free miso paste, kimchi, sauerkraut, pickles, etc," she says.
Her first book, "My Kitchen Cure: How I cooked My Way Out of Chronic Autoimmune Disease with Whole Foods and Healing Recipes," was a huge success and detailed her journey through healing.
Another adventure for McCormick is that Pinewood Kitchen is going into Nashville as her husband partners with Ryan Chapman at Integrative Life Center headquartered on Music Row.
"Another way of nurturing community, I will be heading up the Healing Foods program that will feed clients at ILC's Residential level of care," she said. "This is incredibly important to me as we are feeding people struggling with addiction, eating disorders and mental health disorders who need the most support. For me to feed them real food from a farm that has a wellness twist -well that's another blessed opportunity to serve."
McCormick has a servant's heart. She was reared by a single mother who also suffered from digestive disease. Knowing firsthand what it's like to have little money, she wants real food to be available to everyone.
"I wish there had been a place like Pinewood Kitchen where I could have cooked food to support her wellness, and could have fed us when she was in the hospital. In Pinewood Kitchen we feed everyone regardless of money," she said.
Pinewood Eats, LLC will allow McCormick to offer her wellness message and method to a broader audience.
Experience a tour of Pinewood Farms on a hayride, then head up to the Pinewood Kitchen for a five-course cooking class followed by a five-course meal – wine included and a complimentary signed "My Kitchen Cure Book." Guests learn how to cook for gut wellness, autoimmune food protocol and cancer prevention tips.
Guests will learn how to cook for gut wellness, autoimmune food protocol and offer cancer preventative tips. The totally Southern five course meal is a Farmhouse Sit Down Supper.
McCormick has a message for those suffering from food allergies, autoimmune disease and other ailments, "I view Pinewood Kitchen as the face of the new hospitality – creating an inclusive table. Lots of people suffer from food allergies and they don't know where to start," she said.
"When we know that we are making changes from a place of self-love or the love of another, it becomes a joyful and super rewarding process."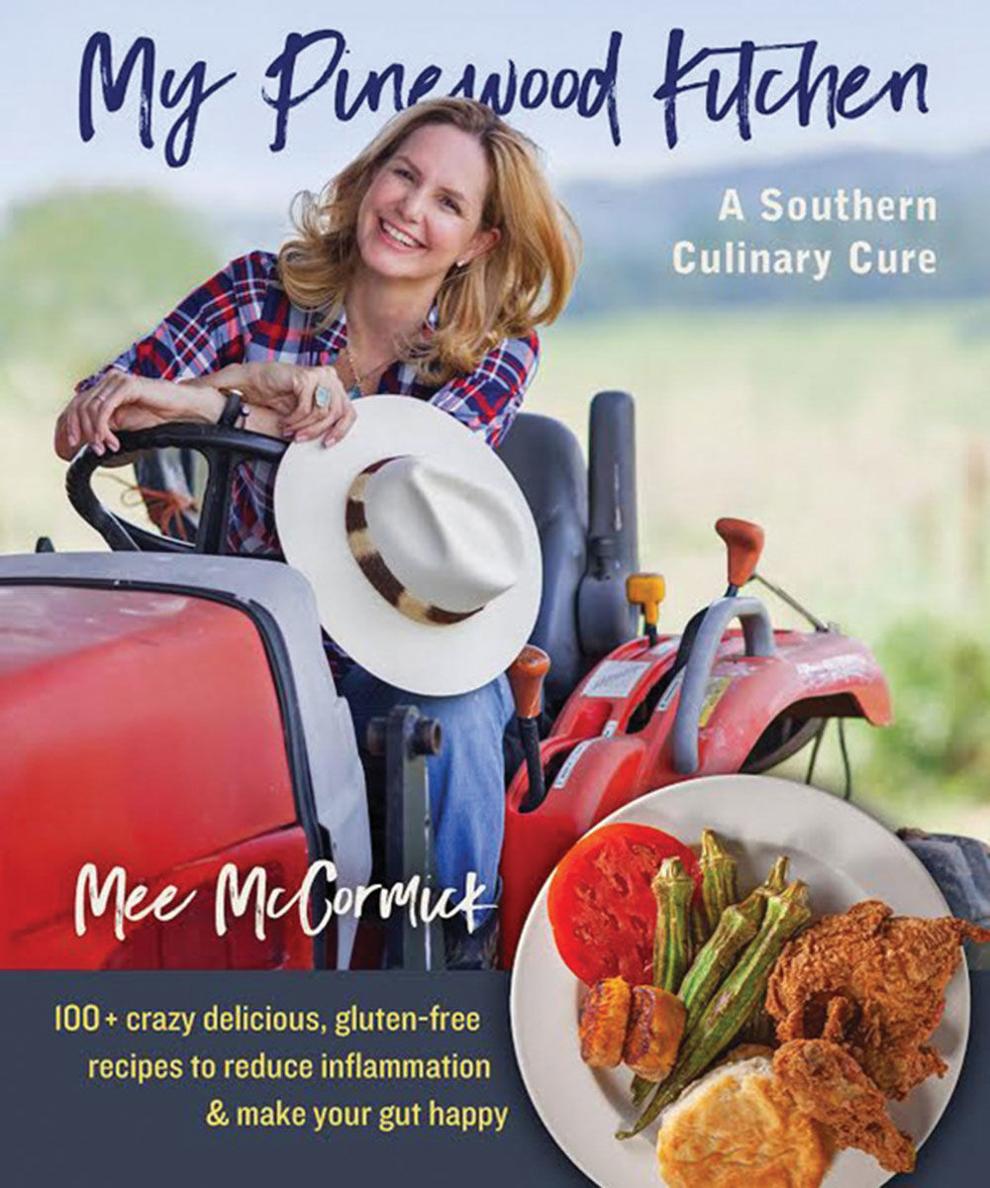 "My Pinewood Kitchen: A Southern Culinary Cure" is now available for pre-sale on Amazon, Target or Barnes and Noble. Pre Order your copy at Parnassus Books Nashville at 615-953-2243 or online at IndieBound.com.
A book signing will be held on April 24 at Parnassus in Green Hills. A farm tour and book launch celebration will be announced in the coming weeks.
Learn more about Mee McCormick, the farm, cooking classes and Mercantile at https://www.pinewoodkitchenandmercantile.com/