Maybe it's just me, but heck it's hot. I know it's supposed to be hot in the summer, but it's hot, and humid. Heck, you can cut the humidity with a knife.  I will quit my whining and address some things to be aware of as we all swelter through the balance of summer.
1   You can stay cooler and look good in the heat but lighten up the fabrics, fellas. Think linen, cotton and raw silk. That applies to everything you wear including shirts, pants, suits and shorts. And hey, light colors (please) including white, cream and yellow. If you have any intestinal fortitude, pink, lilac, and light purple work well, too.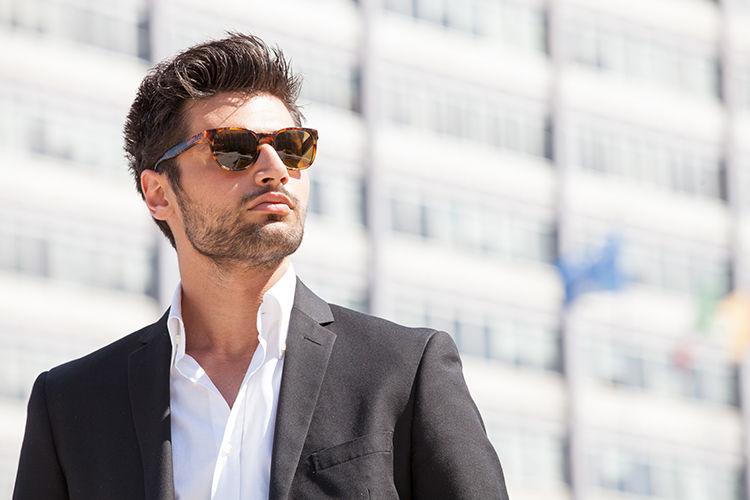 2   Don't get too casual at work. Come on, shorts, tank tops, swimsuits and yes, the "dreaded should be forbidden" flip flops and sandals should never be worn to work, that is, unless you are a lifeguard.
3   Speaking of pool wear, your swimsuit color should be bold and bright. I want to stress I said swimsuit. I did not say Speedo. Just don't go there!
4   Another thing not to do. PLEASE don't wear a tie with a short-sleeved dress shirt. Never do that. There's no such thing as a short-sleeve dress shirt.  
5   Naturally, you are going to wear short-sleeved shirts. Remember t-shirts are basically underwear, so if you are going to wear one out in public make sure it's clean, it fits, and it's not too sheer. A polo shirt with a collar is always a much better option. They come in every color and you will look better too.
6   Yes, it's okay to wear your summer shoes without socks. Just don't do it at work. Think white bucks, think nice white tennis shoes, and Polo has introduced a line of madras shoes this year that are to die for. They are colorful, fun and they will keep you cool. That applies to boat shoes and docksiders, too!  If you really want to have well-dressed feet and stay cool, both literally and figuratively, invest in some canvas espadrilles.
7   Personally, I'm not big on ball caps, but if you're going to spend any quality time outside in heat, the ball cap is the way to go. Please take it off before you go inside. If you are not going to go the ball cap route, do your face a favor and invest in some quality sunscreen.  Wear it daily. It might just end up saving your life.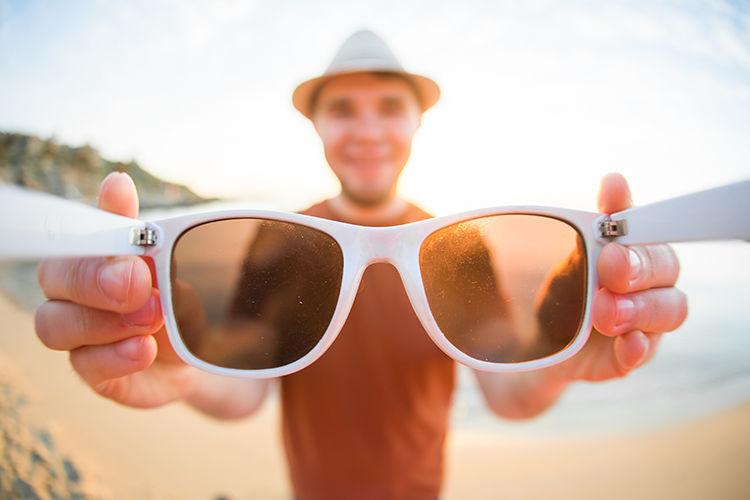 8   Finally, when it comes to cool and protecting yourself from the sun and heat, open up your wallet and invest in some quality sunglasses. Buy two pair. It's practically a guarantee you'll lose a pair. One of my personal favorite haunts for sunglasses and eyewear in Nashville is Milam's Optical.  If you stop by, be sure to tell Chris Milam hello for me. In Franklin, check out you'll want to check out Ditto Eyewear.
Follow these simple guidelines and you should be able to stylishly survive what's left of summer.
As always, I love to hear from all my readers.